Watch Each Week!
Fridays at 1am and Saturdays at Noon.
THE TULSA CW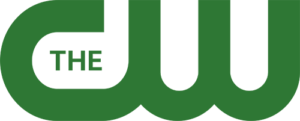 The Stage
The Oklahoma Music Shop is Oklahoma's first Statewide music television program on television, ROKU, YouTube and Facebook showcasing  original artist in the native grove of Oklahoma along America's Music Highway, Route 66. Everything the viewer sees and hears in the program features Tulsa's live music scene and surrounding areas, such as the Oklahoma Music Hall of Fame in Muskogee, various live music venues nightly in Tulsa and Miami Oklahoma's beautiful Coleman Theatre. The Oklahoma Music Shop is an original program created by Brent Wheeler & Ryan Wheeler and mastered at the Big Wheel Digital Media production studio located  at 5840 South Memorial Drive, Suite 210, Tulsa OK.

The Sound
Country, Rock'n Roll, Jazz, Funk, Blues and much more are coming up at the Oklahoma Music Shop! Some of the artist's are up and coming, others are classic favorites, but all have one thing in common, they are all playing a part in the Oklahoma music scene. Each program is multitracked and mastered at our  recording studio and post production facility located at Big Wheel Digital Media, 5840 South Memorial Drive, Tulsa OK Suite 210. 

The Show
Oklahoma Music Shop is currently filming a new season of live music shows to air across Oklahoma on Tulsa's CW  Saturdays at Noon  & Friday nights at 1am reaching over 650,000 homes across Oklahoma, and syndicated on Cox Cable, Suddenlink Cable, YouTube TV,  Dish Network, Direct TV & The Country Network (TCN) to an additional 20 million + homes Nationally. We are always looking for new artist to showcase in the program, so please reach out to us for consideration at [email protected]